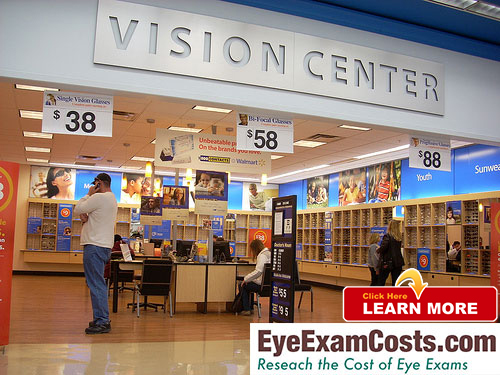 How Much is an Eye Exam at Walmart? – Eye Exam Costs at Walmart We have captured some of the most common questions about the eye exam costs at Walmart. We have also included information about their frames and eyeglasses brands.
What are the overall eye exam costs at Walmart?
Eye exam costs at Walmart Vision Centers are around $60 for a glasses prescription only. This does not include an exam for progressive/bifocal lenses. If you add a retinal photo, expect to pay an additional $30. A retinal photo is in place of dilation. A contact lens exam costs are extra and will cost more – around $125. Astigmatisms or exams for a progressive lens will be extra.
How much are eye exam costs at Walmart without insurance?
Eye exams without insurance will cost $60 for a standard eye exam. While most independent optometrists honor several insurance plans, you may not be able to use many of the popular health and vision insurance at Walmart vision centers. Many of their optometrists work on cash-based systems. Some of their doctors also provide ancillary services such as treatment of eye infections or disease which would be covered under your health insurance plan. But this is not covered in a standard examination for routine vision care.
How much are eye exam costs at Walmart for contacts?
A contact lens exam at Walmart costs between $125 to $150 based on that location. Many people think that a vision exam includes a contact prescription but this is not the case. We also recommend getting retinal imaging scan from a machine like Optos. This is an HD-quality scan and picture of your retina. It will cost you about $30 more but well worth it. Your optometrist can keep it on file so it can serve as your baseline. This helps them detect changing medical conditions each year.
Optical Ratings for Eye Exam Costs at Walmart
The eye doctors at WalMart have the same degree of any other eye doctor. They are just renting a space within or next door to a WalMart instead of having their own stand-alone facility. Every doctor that WalMart hires or contracts with is licensed and fully certified optometrists. Concerns about quality should have nothing to do with where they work, as much as it does with experience. I would look for an optometrist that has been out of school for 5 – 10 years and has seen lots of patients. And if you have a fairly detailed prescription or you may have additional medical issues, you may want to stick with your existing eye doctor. They will be more familiar with your history and will be able to provide more time for the exam.
Walmart Optical Locations Near Me
Because healthcare laws vary from state to state, some doctors are actually Walmart employees. However, most are independent doctors of optometry who lease their equipment, staff, and office space from Walmart. Because of this lease situation, the turnover rate among Walmart's doctors is fairly high. Therefore, you may not see the same doctor every time you return for an office visit or examination. I have found that most patients enjoy developing a relationship with their eye doctor over the years.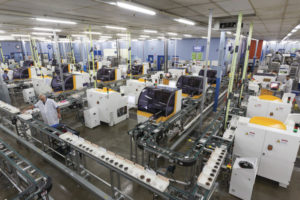 Is Walmart a good place to buy prescription glasses?
Many people just assume that since they are the low price leader in household products that this means they will have low price eye exams as well. But we have found that their prices on eyeglass lenses and frames are often the same as those of many private, independent optometrists. In fact, Walmart once boasted extremely competitive contact lens prices. They claimed that their prices were below those found in private practices or other commercial practices, such as Lenscrafters. However, many of their suppliers now require Uniform Pricing to level the playing field on pricing between retail, online and private practices. For example, Walmart made an agreement with 1-800-Contacts for contact lens purchasing. You may be surprised to learn that your private practice doctor is just as competitive on contact lens prices.
How much do glasses cost at Walmart?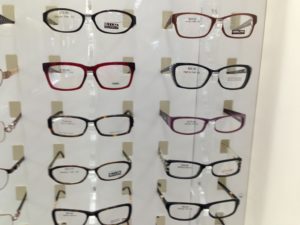 to pay $150 or more for basic single vision, polycarbonate glasses. The price will be more if you add an anti-reflective coating, a progressive lens or designer frames. Overall they have a pretty good selection of Walmart eyeglass frames. The selection includes brands like Glasses at Walmart will Vera Wang, Ray-Ban, Tom Ford and Steven Tyler. They also carry DKNY, Giorgio Armani, PUMA, Montblanc, Phat Farm, Hugo Boss, Body Glove and more. For kids, look for brands like Nickelodeon and Hanna Montana. Other shoppers have claimed to find it difficult to special order certain items, such as brand name progressive lenses or high-profile brand frames. Do not expect to find the higher end frames and lenses. Remember that they are a "value provider" so their overall quality will be lower than you may see at many private optometrists. The prices vary widely. If you want to learn more about the cost of eye glasses, we have an entire article about it.
If you are curious as to what happens during an eye exam, check out this article on, "What Happens During an Eye Exam?"
How did Walmart get into eye care?
Millions of people each year turn to Walmart eye care. They are in most cities in the United States. They are well known for services like photography, automotive needs, nails, banking and beauty needs. It's no surprise that they also offer eye exams, eyeglasses, and contact lenses. When Walmart first entered the optical industry back in 1991, they were already known for their affordable prices. But they applied this same approach to glasses, lenses, and contacts. They have been able to keep their eye exam costs at Walmart fairly low. However, their quality was average but still on par with other big box stores and eyeglass chains. Because of Walmart's size, they have become one of the top 5 largest optical retailers in the United States. Their mindset in the optical reflects their overall mindset of convenience and low cost. You can often walk-in and get an eye exam fairly quickly.
Editorial Comments:
Basic eye exam costs at Walmart are $60 for a standard exam. A contact lens exam costs around $125. Progressives or astigmatism may cost extra.
Talk to your doctor before starting the exam. You should make sure that you are comfortable with their education and experience. In addition, make sure to shop for the best value – this does not mean just looking at the eye exam costs at Walmart. Look for brand names with high-quality lenses at an affordable cost. This will leave you with the best long-term result. Still, Walmart is the leader in affordability. In our opinion, your eyes are one of the most important organs in your body. This is a good solution if you are young and only need single vision glasses. However, if you are looking for more of a medical exam or you have a more complex prescription, then I would get an exam at your local eye doctor.
It is important to note that they do NOT take VSP which is the largest provider of vision insurance in the US. In fact, Walmart is an Out-Of-Network provider for the many of the popular vision insurance companies.
Article: Eye Exam Costs at Walmart