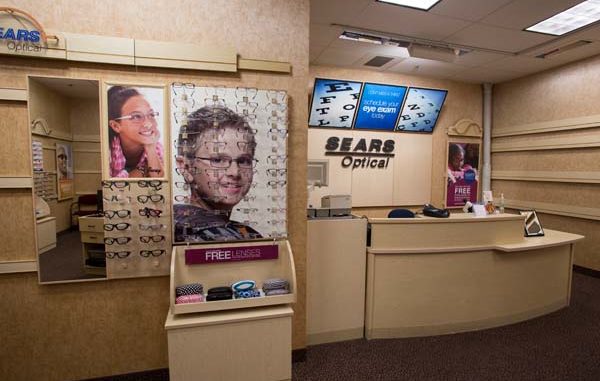 How much is an eye exam at Sears?
Eye exam costs at Sears Optical start at $50, comparable to many other retailers. It is another $30 for dilation. And if you want a contact lens exam, expect to pay $100 – $125. Optometry service is a competitive market, like most everything in the US. That means the price of an eye exam is pretty regular across the board, no matter who you go to for them. That said, the average cost of an eye exam in the U.S.A. is forty to one hundred dollars, usually in the middle. Sears Optical is standing right beside Walmart in the low prices category, with a general eye exam price of fifty dollars. It's a great choice for individuals strapped for cash.
How Much are Eye Exam Costs at Sears Optical for progressives or bifocals?
As stated above, expect to pay around $50 just for the basic glasses prescription only but this does not include an exam for progressive/bifocal lenses. A retinal photo costs around $20. If you are curious as to what happens during an eye exam, check out this article on, the different Types of Eye Exams.
Sears Optical Eye Exams Costs
Sears is another one of those stores that provide a little bit of everything, almost every good and service under the sun. That includes optometry, though a lot of people are uncomfortable with the idea of using a store like this for their eye care over a supposedly 'more legitimate' optometry provider. Most of the doubts people have about Sears Optical can be dispelled with a few facts, so before you write it off as an optometry option, consider this knowledge.
What is the Quality of Sears Optical Optometrists?
Lots of people mistakenly doubt the quality of professionalism from optometrists working out of stores like Sears or Walmart rather than a dedicated optometry store. I say mistakenly because the professional medical world doesn't work that way. An eye doctor is a doctor regardless of where they work, and that means they have received a standard of education and training that all optometrists must go through. An eye doctor that works at Sears is just as qualified as an eye doctor you'd find working in a hospital.
Plenty of Non-Prescription Glasses Available
Sears Optical primarily deals with vision aiding eyewear, but that doesn't mean they aren't loaded with non-prescriptions glasses as well. There are plenty of polarized sunglasses you could and should purchase to protect your eyes from harmful UV rays, which is one of the leading causes of poor vision over time.

What Frame Brands does Sears Optical Offer?
While Sears Optical provides service and professionalism equal to that of any other store, being a low price establishment means they aren't carrying the absolute most high-profile frame brands. However, that doesn't mean that the brands they do have available are sub par. Sears Optical carries plenty of decent frame brands, including Ray-Ban, DKNY, and Outdoor Life.
Does Sears Optical accept Vision Insurance?
The eye exam costs at Sears Optical can be greatly offset by using your vision insurance plan. Sears Optical accepts plenty of vision insurance plans, including Aetna, EyeMed, American Legion, and HumanaVision, among others. You can go to their website to find a more detailed list of the vision insurance they accept. If you don't see yours, you can still contact them to verify whether or not your insurance is accepted.
In conclusion, Sears Optical is just as capable of providing you with reliable service and products as any other optometry service. Their eye doctors are professionally trained. Their brands are decent. Their prices are low enough to be beneficial to individuals who are strapped for cash.
Having said that, in our opinion, your eyes are one of the most important organs in your body. If you are young and only need single vision glasses, then this might be a good solution for you. However if you are looking for more of a medical exam or you have a more complex prescription, then I would get an exam at your local eye doctor.
It is important to note that they do NOT take VSP which is the largest provider of vision insurance in the US. In fact, Walmart is an Out-Of-Network provider for the many of the popular vision insurance companies.
Lastly, we also recommend getting retinal imaging scan from a machine like Optos. This is like a HD picture of your retina. It will cost you about $30 more but well worth it. Your optometrist can keep it on file so it can serve as your baseline. This helps them detect changing medical conditions each year.

Article: How Much at Eye Exam Costs at Sears Optical?