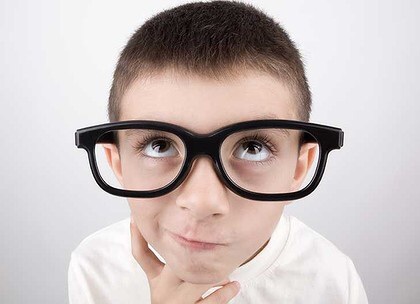 Choosing The Right Glasses For Kids
If a parent wears glasses, then there is a good chance their child will also need an eye test and the help to see properly. If a parent suspects their child is struggling to read books, or having vision problems, then it is important to make an appointment for a full eye examination.
Not long ago, there was only a minimal choice when it came to choosing the right glasses for a child, which did not help when the child had to wear them for school. Children can be cruel, and before glasses became fashionable and the range of glasses a child could wear expanded, a child could have been subjected to bullying. Now however, thanks to fashion designers and celebrities making the wearing of glasses a part of fashion, children are less likely to be bullied for needing a visual aid.
Avoid bullying by choosing the right glasses for kids
In the old days there was not much choice when it came to choosing glasses. The glasses that were available for children were more like a statement come and make fun of me. Now, glasses are fashionable. There are so many different glasses to choose from, so it is important to choose the right glasses that your child feels comfortable with.
One of the biggest mistakes a parent makes when choosing glasses for their child, is not allowing their son or daughter to have any input. Remember, the parent is not the one who will be wearing them.
Bullying still goes on in schools, so it is important that the child feels comfortable wearing the glasses to help with their vision. There is no point a parent choosing a pair of glasses that will make the child a target, forcing them to leave the glasses at home to be safe from torment and damaging their vision. A child must be comfortable with the glasses they are going to wear.
Before looking at the style of frames a parent needs to think about what the child will be using them for, what type of child are they. Remember children do not look after their glasses like adults do, so it is important to choose glasses that will last. If a child is someone who loves to play sports all the time, or if they are accident prone, then sports glasses could be a good option.
Once a parent has worked out the type of frame they will be buying, it is then important to look at the style. Some children may prefer glasses that make a statement which is fine if they are happy to wear them, some children may prefer to wear glasses than are much smaller, while others may prefer to wear glasses that their celebrity idol's wear. As long as the child is happy with their choice then the parent can be assured they are helping to improve their children's vision, but if the child is forced to wear glasses that were not their choice, the parent could be putting their child at risk of bullying.
Article: Choosing The Right Glasses For Kids